Want to Work for Startups? Here's your chance.
Want to Work For a Startup?
Interested to work for Startups? Startup Jobs Asia is the right place for you! Boasting more than 1000 jobs from Startups! New job opportunities from these exciting Startups are updated every day!
To start you off… let's move on to these Startups that are currently hiring…

Profyle is looking for a Senior Web Application Developer (NodeJs).
Who are they?
Profyle is a free geo-location App that lets you know where your friends are and meet new people nearby. It provides a real-time view of what's happening around you!
What skills do you need?
You have to be strong in NodeJS, Elastic Search and Mondo DB skills. Also, great in teams and working independently! If you have experience in new startups, that is going to be a plus point too!
Click here to find out more.
Have dreams about being an Entrepreneur? Now you have a chance with VSC! They are looking for Trainee Entrepreneurs!
Wonder what they do?
VSC is a global scorecard developer for clients from private, public and not-for-profit sectors in all regions. Using smart analytics, they help to unveil their hidden opportunities and risks, address their most critical challenges and transform organisations based on measurable dimensions.
They also provide advisory solutions and training programmes across various topics delivering results that would positively impact their clients, their people and society.
What can you expect?
Learn from business mentors and be exposed to a variety of businesses and startups from an advisory and investor perspective.
Hands-on exposure and guidance on how to evaluate business ventures for free!
And that's not all! Click on here for more info.

Yummypin is currently looking for anAccount Manager to join their expanding team!
Do You Know…
Yummypin allows everyone to go on awesome food adventures, remember yummy moments and enjoy real life rewards? It is the ultimate social network for foodies!
Be Part of the TEAM!
And actively support and contribute to the growth and developmental framework. Of course, you must have an enthusiasm for food, culture and travel!
Click here and be on your way!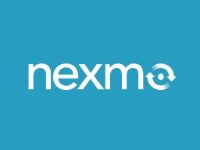 Nexmo is expanding! They are hiring additional Sales / Business Development Executives to help drive growth, working with their talented sales team in their Hong Kong Office.
Who is NEXMO?
Nexmo is a fast growth, profitable VC backed startup, rooted deeply in global telco, having connections with carriers on every continent and in every country. Nexmo has attracted some of the biggest players in the OTT space including Line, Viber, Kakao Talk and dozens more.
Join Nexmo!
They are looking for tech savvy and analytical people with proven ability to build and close a qualified sales pipeline. An opportunity to develop your client relationship skills and gain industry expertise in the cloud and mobile sectors!
Some characteristics of the ideal person they are looking for…
.Delivery Focused
.Ambitious
.Not afraid to challenge authority to get things done
Click here to read in detail about the job scope!
Of course, there are dozens more Startup hiring! Log-on to our platform now!
Click here to go to Startup Jobs Asia
Read also: Want to Work in a Startup? Here are 4 Skills You'll Need!
~
Article contributed by Startup Jobs Asia's Team.
Follow Startup Jobs Asia at:
Facebook  |  Twitter  |  Google+  |  Linkedin  | YouTube  |  Pinterest